Sustainability For The Love of Coffee and Country
Coffee | 6 min read
Even during a pandemic, when distant virtual meetings have replaced face-to-face global business travel, Diana Osorto believes coffee has the power to establish connections.
So, when it was time for an early-morning Zoom call between a writer in the United States and Diana in Honduras, Diana pulled out her laptop in a crowded Tegucigalpa café and pulled up a cup of her favorite drink to sip throughout the hour. Coffee fuels Diana's conversations and it fuels her career as a coordinator for SEAGRO, a Honduras agricultural service company that has supported farmers in all segments of agriculture for decades. Coffee is even a part of her social media presence, where @DianaOsorto's Twitter bio says she's "loving my country, our people and our coffee!!! Viva Honduras!!!"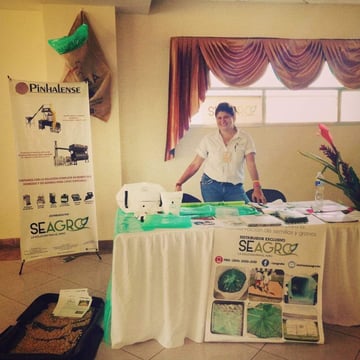 Diana's passion comes naturally in Honduras, the largest coffee producer in Central America and the fifth-largest in the world. According to the US Department of Agriculture, Honduras was forecast to export 5.6 million bags of coffee in 2020/2021, and that's after the International Coffee Organization estimates each Honduran consumes an average of 2.39 kilograms of the product each year. Coffee is big business. Diana thinks it can be even bigger—and help the rest of the farmers in her country. That is a big deal in a country where about one-third of the population works in agriculture. Yet change, Diana says, takes convincing for farmers who may be isolated working land in hard-to-access rain forests.
Diana says, "The change of technology for smallholder farmers is a very, very difficult thing. You have to work a lot of it in the language of a farmer and their farm."
Diana brings more than a love of coffee to her work. She has a degree in agronomy, and her first job focused on fighting poverty and encouraging sustainable development. Then she joined SEAGRO as the coffee coordinator, where she works with exporters and relations with the institutional market. She is driven by a simple idea: quality sells. She explains, "Then if we help the farmers preserve the quality and get better prices, we will have a better economy here in Honduras."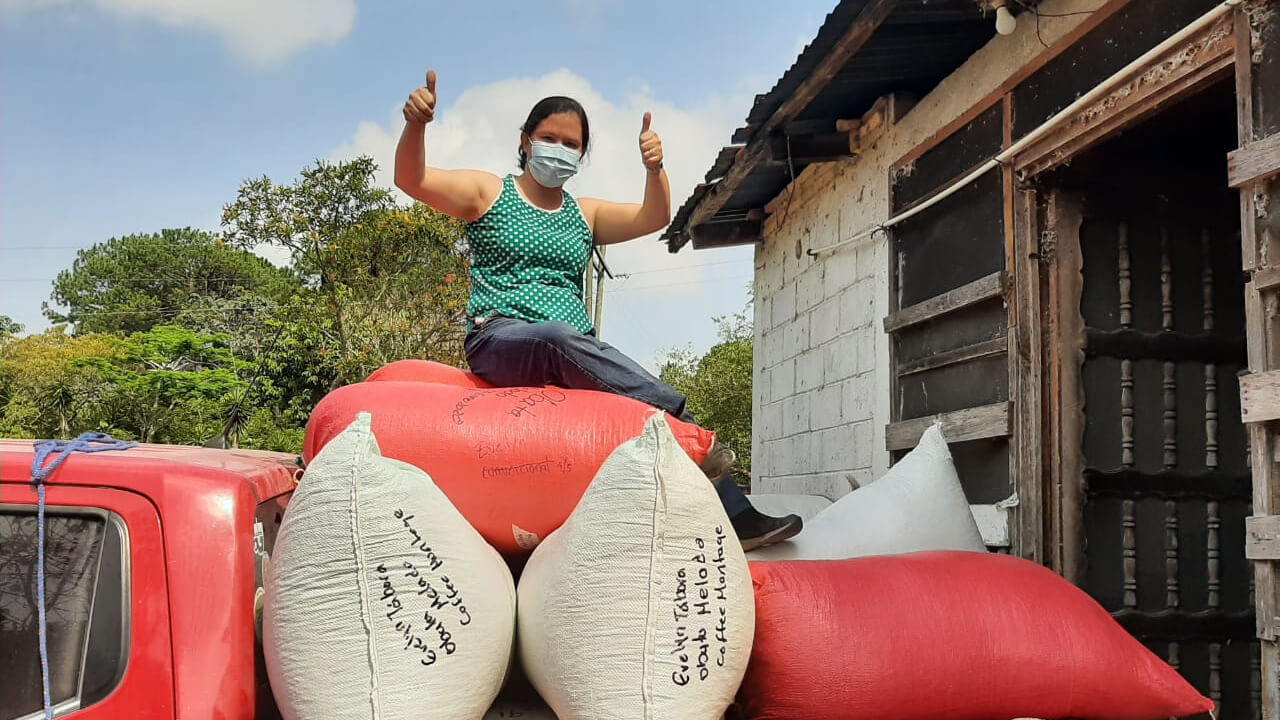 Her solution: promoting GrainPro products SEAGRO distributes. GrainPro's hermetic bags help coffee farmers growing in a humid environment reliably store their products after harvest, so they do not have to sell immediately at lower prices. Cocoons protect against mold growth and insect infestation while allowing for oxygen and moisture tests. Farmers find their coffee stays fresh longer. Diana says, "People are convinced by how coffee is still fresh after a year and convince others to try it with another product because they say, 'Wow, this works!'"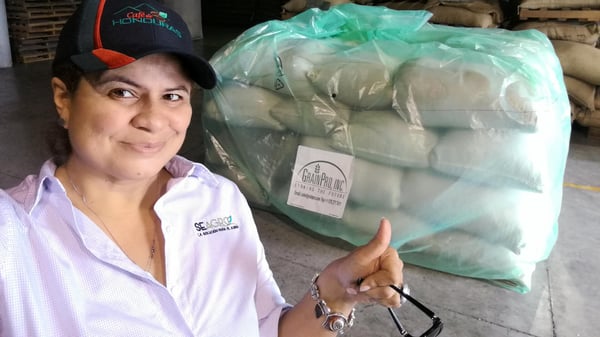 The coffee endorsement has ripple effects with more products: cocoa, cardamom, sesame, corn, rice, and beans. In fact, in June 2021, the Department of Agriculture in Honduras published a report about GrainPro SEAGRO representatives presenting technologies to store and preserve those seeds and grains as a way to help small and medium producers. Diana Osorto says it is also important to consider exactly who those small and medium producers are—because many are women.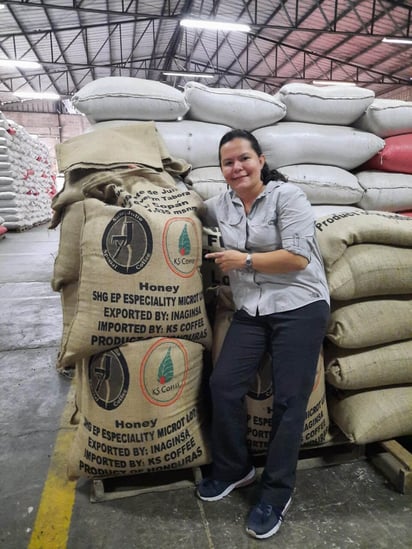 The Food and Agriculture Organization of the United Nations says rural women in Honduras work an average of four hours a day raising crops and livestock in addition to running the household and generally have a greater say in family expenses and pricing of produce. Diana has worked for more than a decade with International Women's Coffee Alliance Honduras, which aims to empower women in agriculture. One current project hopes to improve income for more than 3500 families and create 1500 new jobs.
>Diana says through Women in Coffee, rural women are learning to diversify what they grow and how they use their products, helping to fight food insecurity while potentially increasing household income. She says the impact goes far beyond coffee. She says, "It is a very powerful element to get great coffee, better market access, and also sustainability."
Diana says in many ways, she sees women in agriculture commit to taking care of their land like they take care of their families: providing day to day and nurturing for the long run. It is how she believes Honduras can grow as well and she will gladly talk about it with anyone who will listen—especially while sipping a cup of her country's best coffee.