Kenyan Farmers Turn an Innovative Discovery into a Promising Possibility
Hermetic | 7 min read
Somewhere around 20 million years ago-- 45 million years after the last dinosaurs walked the earth and more than 19 million years before the first modern human species, The Great Rift Valley formed.
When it did, it opened about 6000 kilometers through Africa, divided the length of Kenya, and formed the foundation of land still critical to Kenya today. The Rift Valley boats a lake system on the list of UNESCO World Heritage Sites, and millions of acres of plains the Kenyan government considers a basket for growing food and raising animals to feed its people.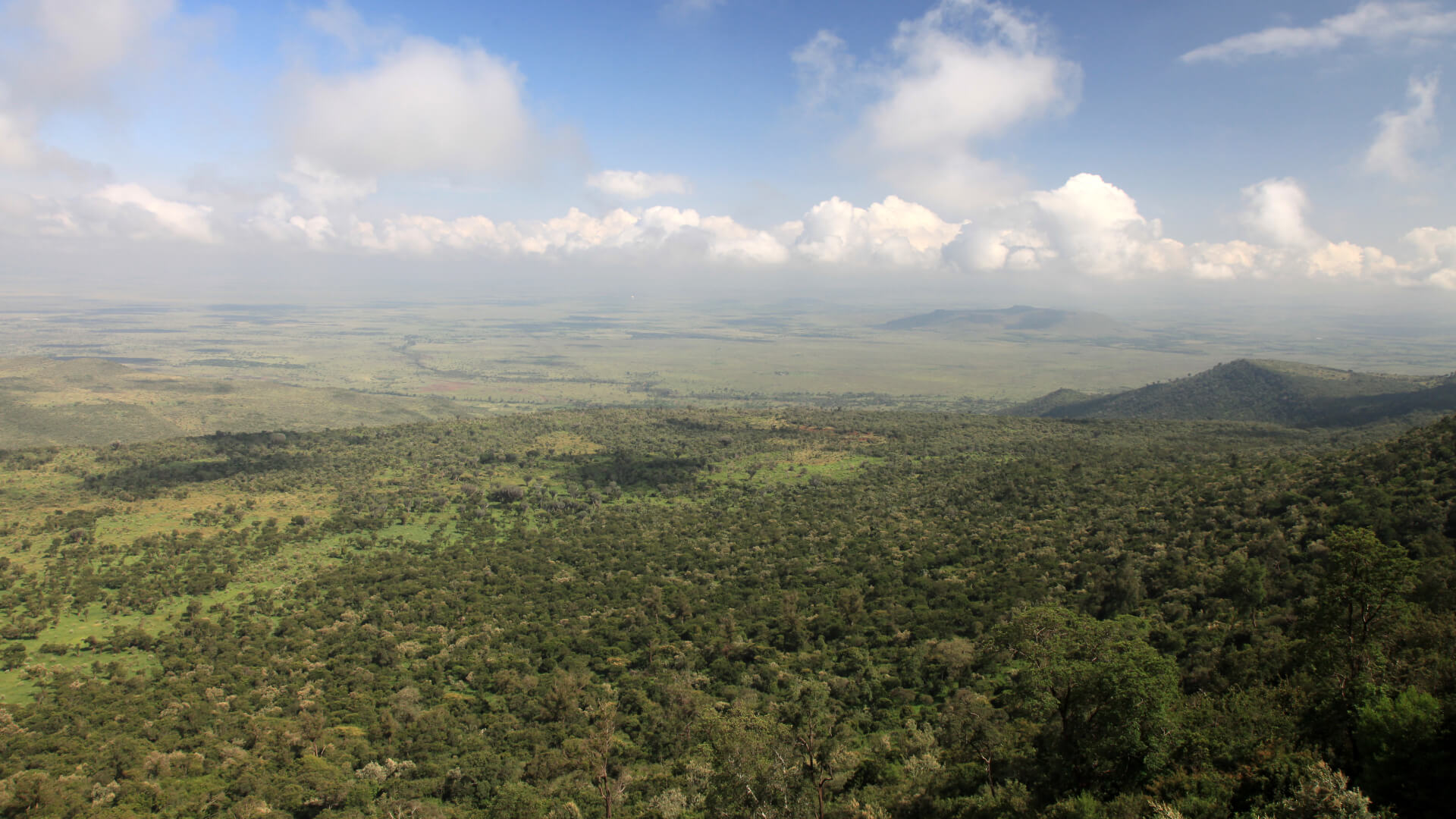 "The Great Rift Valley"
On clear days, the views of the vast landscape seem endless.
Timeless.
And---if you look closely enough at the dirt roads-- you may see someone in an orange vest on a small motorbike navigating another vision for the valley: limitless.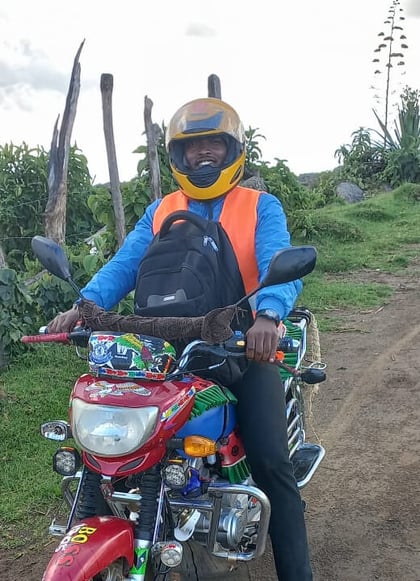 His name is Geoffrey Krop Toung'ole, a GrainPro Africa team member in the Rift Valley Region and the Western Region of Kenya. He grew up in this area and says working in this rural area is a dream. He grew up here, works here, and wants to change life for the better here. Geoffrey says, "It is so good to share good news with my people."
"I tell them, 'Whenever there is hunger or drought you can save your grain.'"
Geoffrey's optimism comes with a healthy dose of realism. The Food and Agriculture Organization of the United Nations (FAO) reports agriculture provides for the livelihood of more than 80 percent of Kenya's population. That population is growing significantly, expected to double over about three decades to reach 81 million people by 2039. Finding room for more people means less room to raise food on often less-desirable land, and as the FAO points out, more than one in three people in Kenya are already food insecure. Geoffrey knows those statistics mean every kernel of maize, every gram of cereal and beans matters, and so he travels his territory teaching farmers how to preserve more of the crops they harvest.
Geoffrey says, "I have a friend called Jackie. He is a senior farmer in his area growing maize. Yesterday I visited his farm and he told me, 'I have been using your commodity (SuperGrainbags) for some time, and they have kept me from losing thirty percent of my harvest.'"
Geoffrey says his friend continued telling of his success saying, "It is my pleasure to have you. Next time I will share with my good friends!"
Geoffrey says he knows that eliminating nearly a third of post-harvest losses is critical for a farmer's success and a country's ability to feed its people. The results come from GrainPro's hermetic technology which allows farmers to safely store their harvest while keeping insects out and maintaining ideal moisture content. Farmers have more to sell and the ability to sell when they want, giving them an opportunity to benefit from markets that are generally higher months after harvest.
Geoffrey was sold on GrainPro technology when he least expected it. He had used his university degree in animal health and production to get a job at an agro dealer, where he sold animal feed, seeds, and agrichemicals. One day at work, a customer named George came in and requested GrainPro bags. When more customers saw the bags available, they bought them as well, and Geoffrey says soon after that, those farmers returned and said, "Please, give me more." Geoffrey says the demand came from the farmers, which is always a good way to sell, so he began to research more about GrainPro.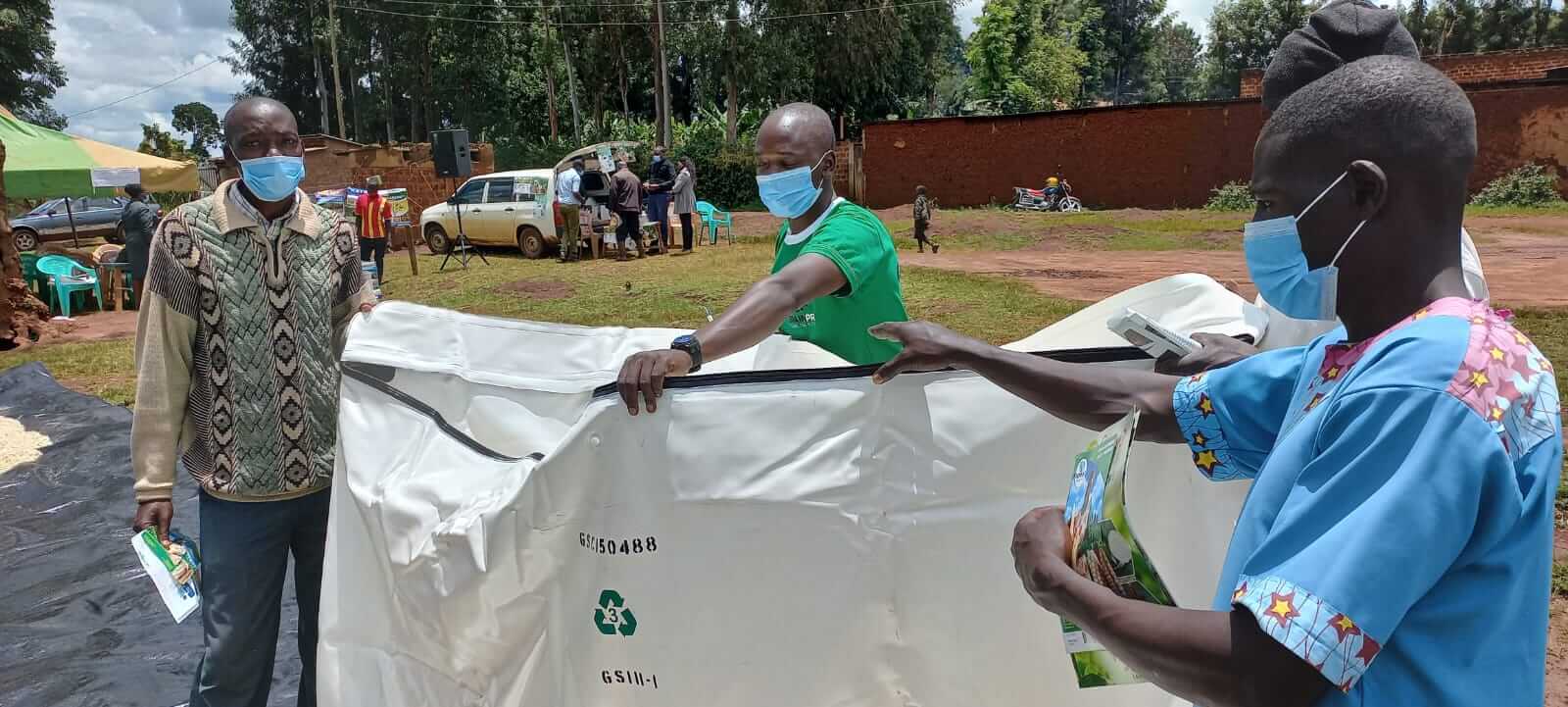 He Googled the company, reached out, and landed a job, saying it was a perfect opportunity for him to work with people who needed his skills. Now he travels long miles working to train farmers about GrainPro, and he does not do it alone. He often works at exhibitions organized by the Kenyan government, such as when he worked with Narok County Government Ministry of Agriculture and Fisheries staff to train farmers about post-harvest handling. Geoffrey likes hearing questions and problems from farmers and giving them solutions.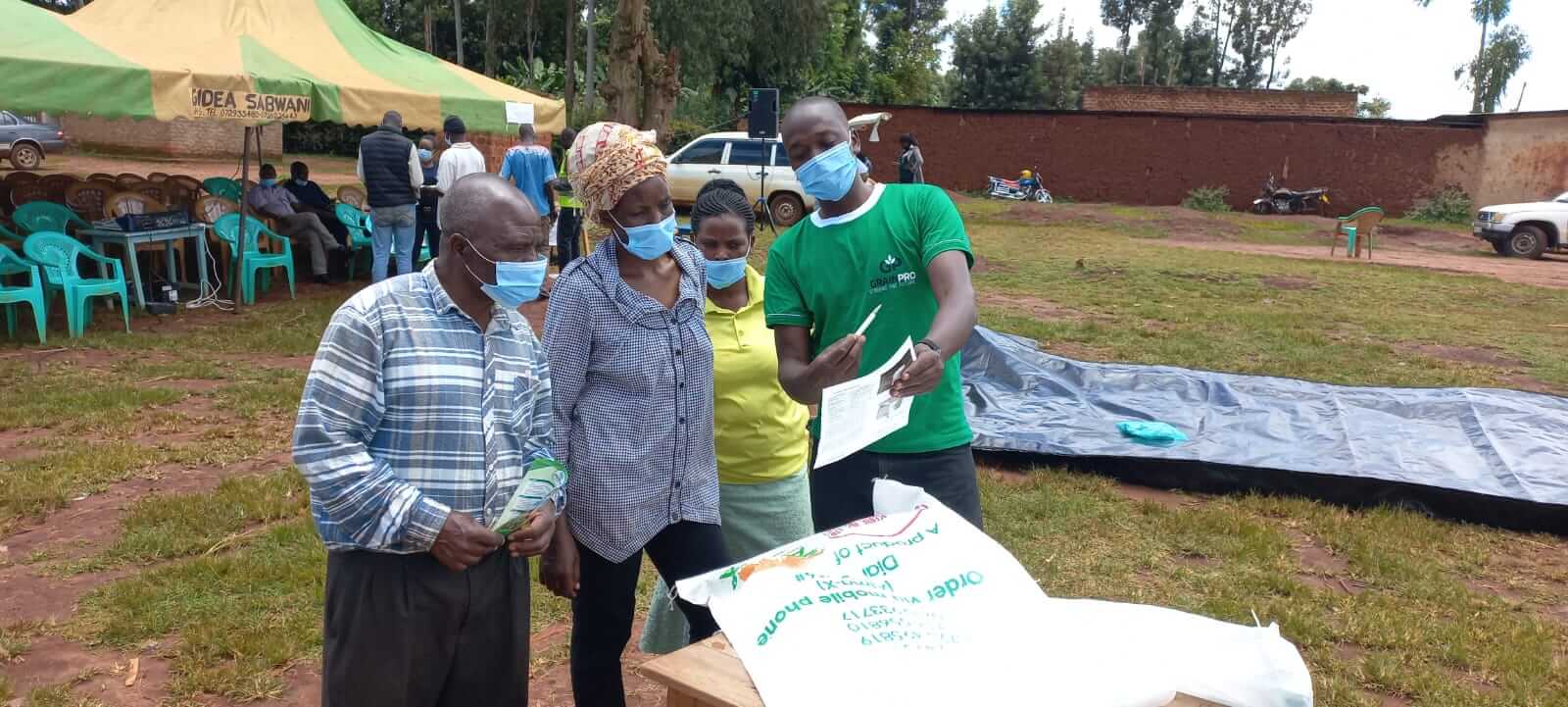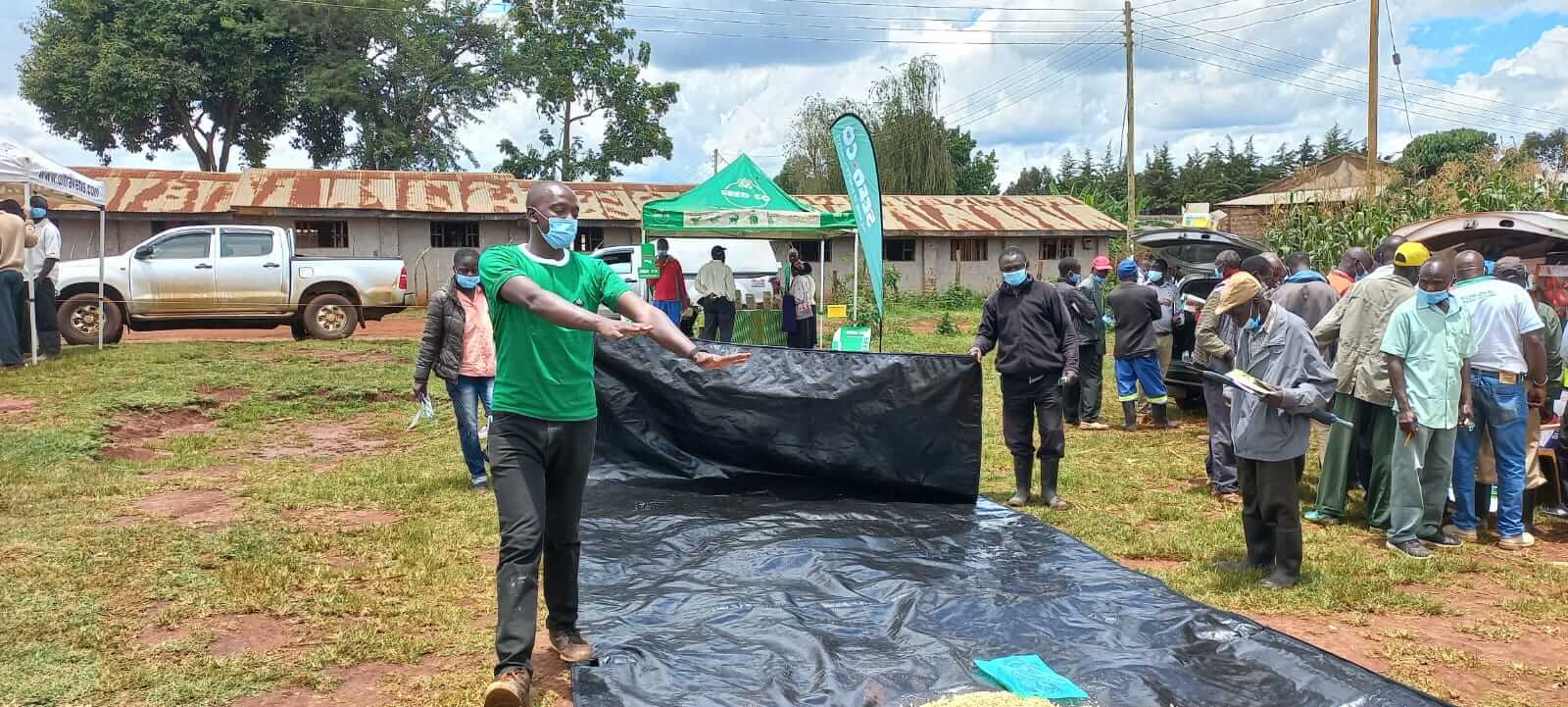 Geoffrey comes from a family of farmers, and he says not long after he started his job, his parents John and Margaret asked what he was doing at work. So, he took two bags of maize that would normally have been stored in modified clay pots or non-hermetic bags and instead he put the grain into GrainPro products. After six to ten days, he says, Margaret noticed every living organism in the grain was dead. There had been no use for chemical insecticides, and her grain quality was secure. Geoffrey says Margaret went to the store, bought them out and began to use the bags, vowing, "From now on, our villages and our neighbors will use this. No other questions."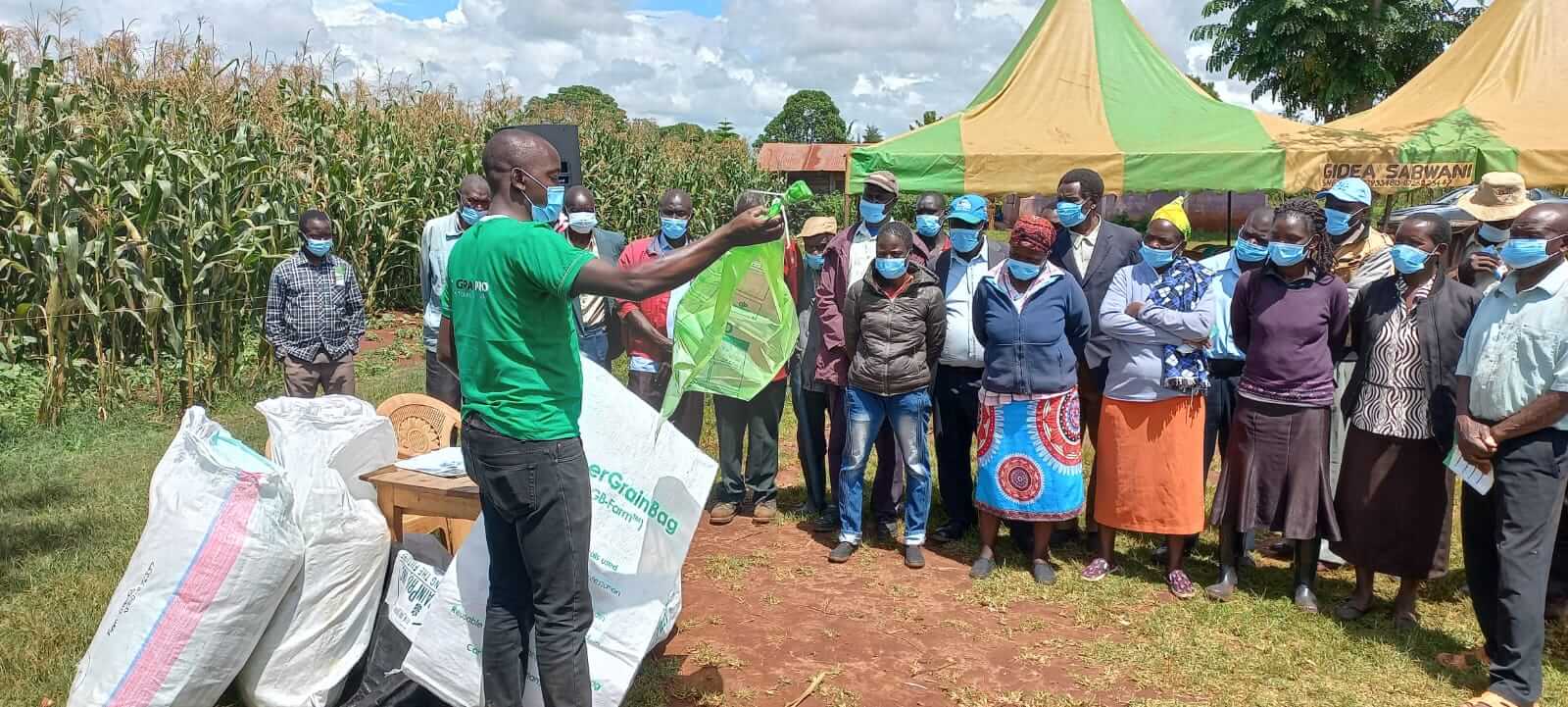 Geoffrey says this story inspires him as he travels through the Rift Valley and towards Western Kenya. The area is vast, yet he believes, so is the opportunity for educating farmers. He says, "When you get positive feedback, you know this is a good place."

GrainPro is working with 40 agrovets in the Rift Valley and Western Regions covering 7 counties: Bungoma, Busia, Kericho, Nakuru, Narok, Trans-Nzoia, Uasin Gishu, and West Pokot.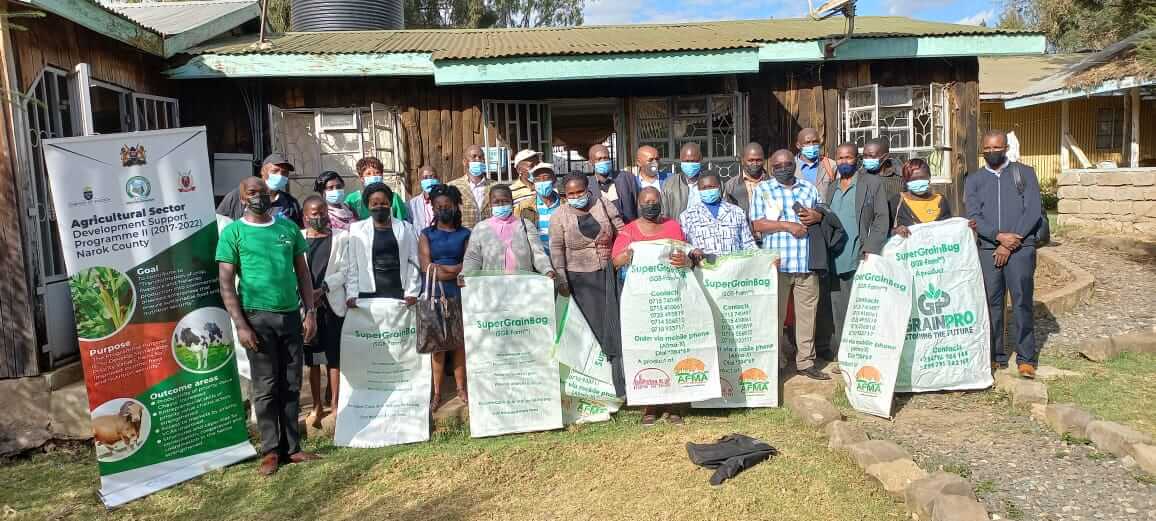 Check out more stories from the field here ➜