Innovation, Bringing New Opportunities for Smallholder Farmers
Hermetic | 8 min read
In the Upland Areas of the Philippines, getting from one point to another often requires a very real balancing act. Two-wheeled motorcycles called habal-habal have baskets which carry goods on each side across rutted dirt roads. The driver wedged on the seat in the middle of the baskets carries a burden even greater than kilograms of heavy products, because there are farmers relying on the habal-habal to get their crops to a mill and to market. And—as Philippine farmers like Ms. Oliviana Yama says--that journey requires a balancing act even more precarious than the motorcycle journey.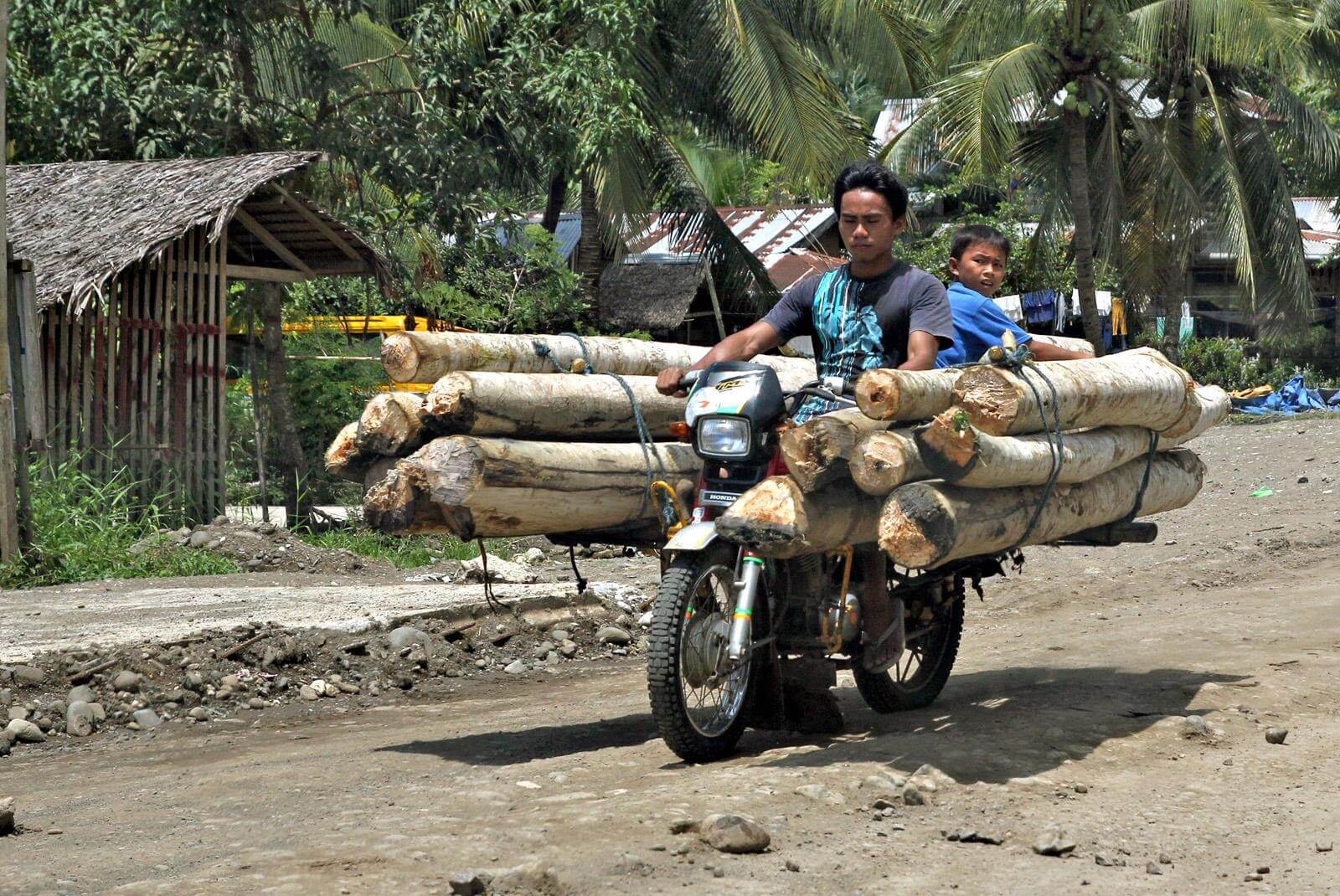 "Habal-habal" – The Transportation In Upland Areas
Ms.Oliviana raises rice, coconuts, and bananas in the Sarangani Province, and she is a leader of a farmer association in her community. She explains the balancing act this way: farmers must pay about .03 USD per kilo to get their crops to the mill for drying. There, they pay for drying to a moisture rate of about 16 percent and an additional milling fee before they sell some of the dried grains to traders and bring the rest back home to feed their families. The problem is, using the dried grain at home requires paying for yet another habal-habal trip.

Ms.Oliviana says, "This is a true story of how expensive farming can be for us. We have some good produce, but it's not enough to cover the high expenses we incur with every harvest. This issue has been hard on our family, and we're looking at other ways to make ends meet in this tough season."

Curbing a Crisis
A report by the Food and Agriculture Organization of the United Nations identifies high production costs as a key factor in what it describes as a "crisis in Philippine agriculture." It says though agriculture involves about 40 percent of Filipino workers, and represents one-fifth of the country's GDP, many in rural areas live in poverty. In Sarangani, rice production simply can't keep up with the growing demand. GrainPro Technical Services Manager Al Nor Sajid Limbo points out more than 550,000 people live in Sarangani yet lowland rice produced barely half of the requirement.

Erratic weather patterns impact crop production and post-harvest drying, and insects threaten grain which has survived the other challenges. That's why Al believes so strongly in finding post-harvest solutions to overcome challenges for farmers. He made a recent trip to the Upland Area to hear the stories of the impact of GrainPro technology on farmers such as Ms.Oliviana and Gurdonio Romasasa.

Solving a Generations-Long Problem
Gurdonio says generations of his family have faced obstacles farming their land. He says his parents were rice and corn farmers, he has ten hectares of farmland, and now his children are farming. He says, "I've been farming for forty years right now. Our problem is we don't have a post-harvest facility for rice and corn farming."

Solving the long-developing problem would require new solutions and in 2017, the Philippines Department of Agriculture and other agencies launched a program dedicated to increasing food security by increasing food production. The "Special Areas for Agricultural Development" program, or SAAD, helped train farmers to improve their yields. GrainPro participated in several trainings explaining post-harvest solutions such as the GrainPro Hermetic Cocoon and Collapsible Dryer Case II. The Cocoon could preserve grain quality longer, without a need to use chemical fumigation. The Collapsible Dryer Case II could provide local drying space and storage without needing to transport grain.
Finding Shelter From The Storms
Four years into the SAAD program participation, Gurdonio Romasasa says he's seen a change in the results on his family farm. He explains, "The Collapsible Dryer Case is useful because it can protect our grains when it comes to sudden rains. We do not need to pay for transporting and drying our harvested grains anymore."

Completing the drying process on his farm means he can dry up to 18 sacks of rice (50KG) in two days with no transportation needed. Each sack saves money which can be used to sustain the family until the next harvest.

Farmer Renato Salway agrees. He raises rice, coffee, coconut, banana, and abaca in Brgy. Kinahan (Malapatan) and says though intercropping farming is the only life he knows, it has not been easy. He says, "The quarterly outcome from my upland rice farming is not enough to sustain the daily expenses for my family and for the educational needs of my children, but as a father and a farmer, I am determined to provide for the needs of my family."

Renato started storing rice in the GrainPro Hermetic Cocoon and found he could safely store seeds from one harvest until the next year without using chemicals to prevent harmful insects. He adds, "The Collapsible Dryer has been a very big use to us. It lifts a big burden to us farmers when it comes to drying, as we can directly dry our produce in the area."

Renato has seen seed quality improve, which in turns helps improve germination and increase productivity. That translates to higher yields, and most importantly, higher income. Storing the grain to sell off-season can mean a difference of 4-8 pesos ($.08-$.15 cents USD) per kilogram. The changes begin to help rebalance harvest results more in the farmers' favor, so they can focus less on the road to the mill, and more on the journey to market.
SFH INTERVIEW

Mr. Renato Salway
a Farmer leader

Upland Rice Farmer

Intercrop farming (Coffee, Coconut, Banana, and Abaca)

Residence of Brgy. Kihan, Malapatan, Sarangani Province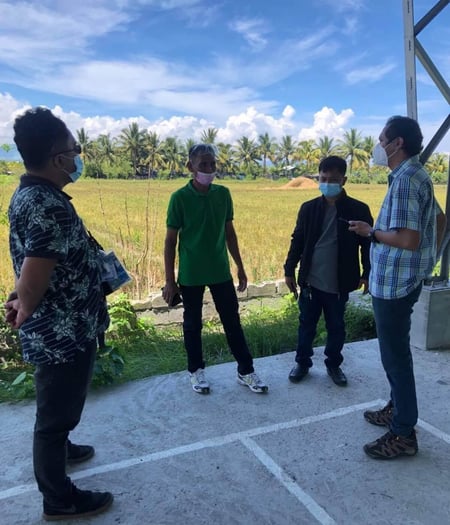 Gurdonio Romasasa
a Farmer leader

Upland Rice Farmer

Intercrop farming (Coconut, Banana, and Maize)

Residence of Sitio Datal Bulol Brgy. Sufatubo, Glan, Sarangani Province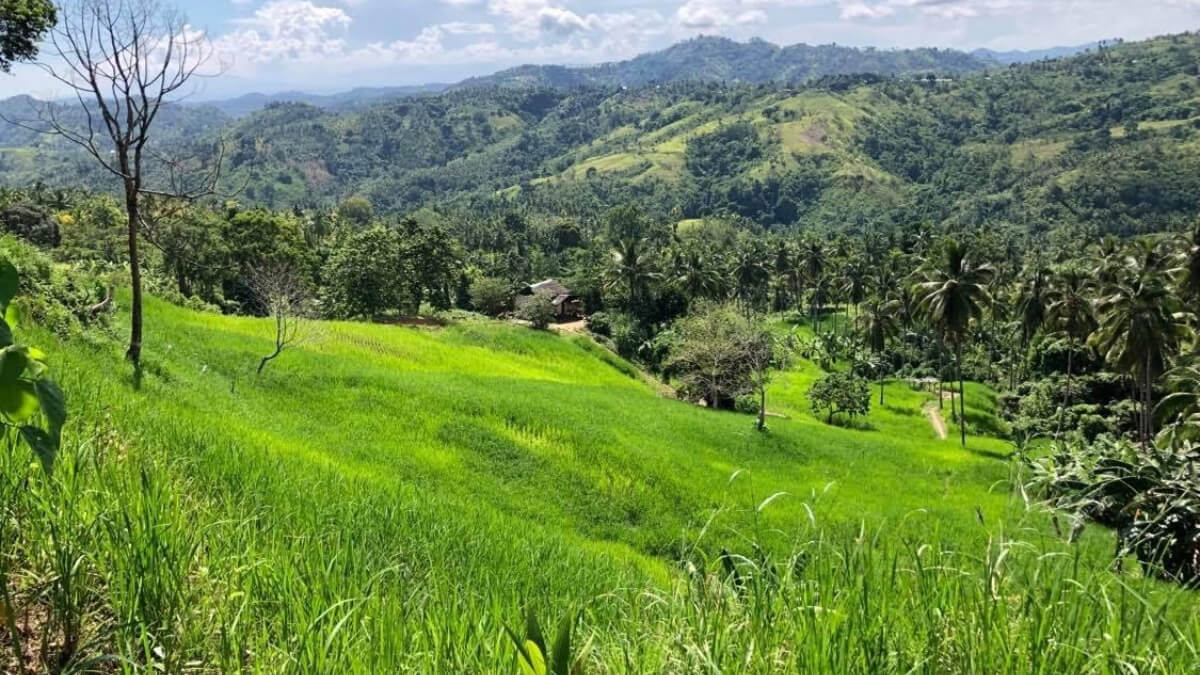 Upland Rice of Mr. Romasasa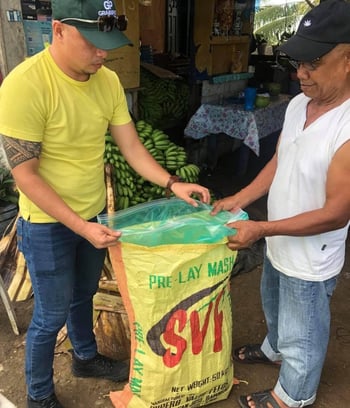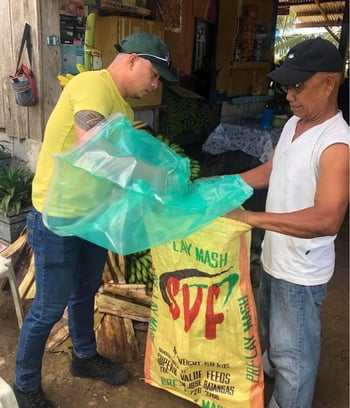 Demonstrating the use of SGB to the farmer leader
Ms. Oliviana Yama
a Farmer leader

Upland Rice Farmer

Intercrop farming (Coffee, Coconut, and Banana)

Residence of Brgy. New Aklan, Glan, Sarangani Province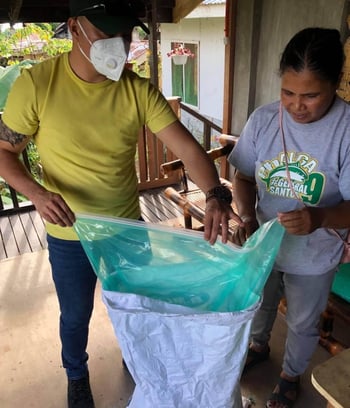 Demonstrating the use of SGB to the farmer leader
Check out more stories from the field here ➜