Growing Tradition and Innovation Together
Coffee | 7 min read
When Edwin Martinez was a child growing up in Guatemala, he recalls time spent working on his grandfather's coffee farm always seemed to move too fast and too slow all at once. He remembers playing with his cousins and wanting nothing more than to get his hands dirty planting coffee seeds. He says, "I was planting thousands of seedlings into a bed, and it seemed like a lot of work."
But Edwin says time spent planting was really the easy part, because he knew it would take seven years of nurturing that seed just to reach the first harvest. He explains, "I remember at a very young age feeling like it was a lifetime or working before something could even get planted into the ground where it was going to let it grow, and it still hadn't produced fruit."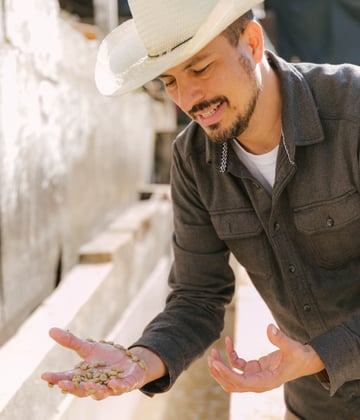 The lesson in patience took root right along with the coffee plants and stuck with Edwin as he moved to the United States with dreams of starting his own business. He bought an espresso cart and learned more about specialty coffees, took a job at a bank to learn how to navigate small business loans, and started up a café. His goal was entrepreneurship, yet Edwin realized coffee always seemed to weave itself into the narrative. So, he decided to make the family business in Huehuetenango, Guatemala part of his business in Bellingham, Washington, and Onyx Coffee took root.
Coffee By Carry-On
It made sense to be a coffee exporter and importer from Guatemala, but it was not always easy. Edwin says in the early days bringing coffee back from the Guatemala farm of Finca Vista Hermosa, he asked people to carry coffee back to Washington in carry-on suitcases. He explains, "I got to the point where I had a church group from Tacoma with 30 people bringing 150 pounds each of our coffee."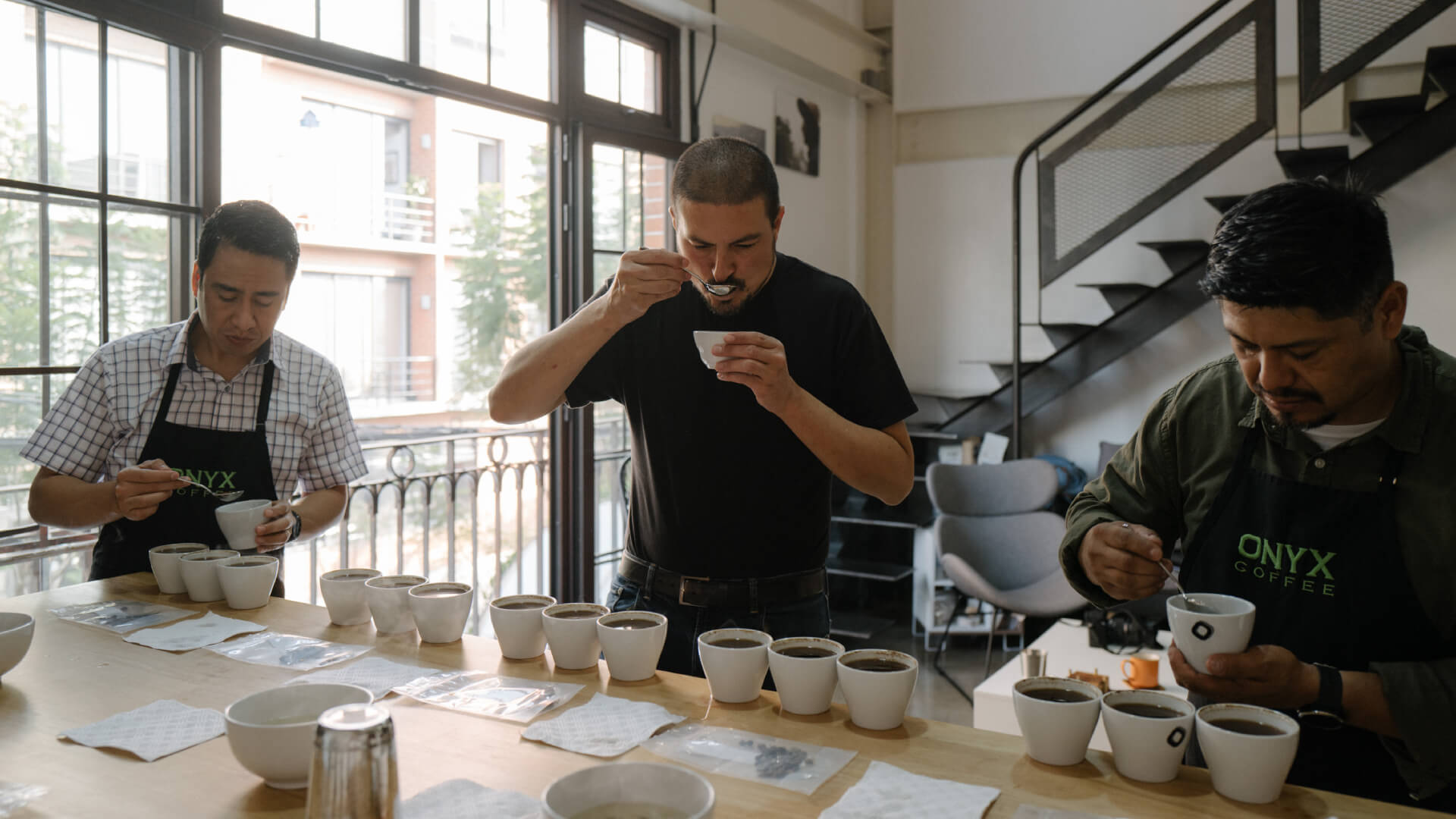 The supply chain clearly needed some tweaking. The next year Edwin committed to buying enough coffee to fill two thirds of a shipping container. He stayed with the container for days from the picking, through the milling, and until it left the Guatemalan port—all because he wanted to learn each step of the process and ensure he could guarantee the coffee came from the family farm. Once the locked container arrived safely in Washington, Edwin handed out samples to companies and heard rave reviews from coffee influencers. It seemed like quick success, until they told him, "This is great, but we can't buy until next year." It was time to wait yet again, yet just like seeds, the company would grow.
From Guatemala To Global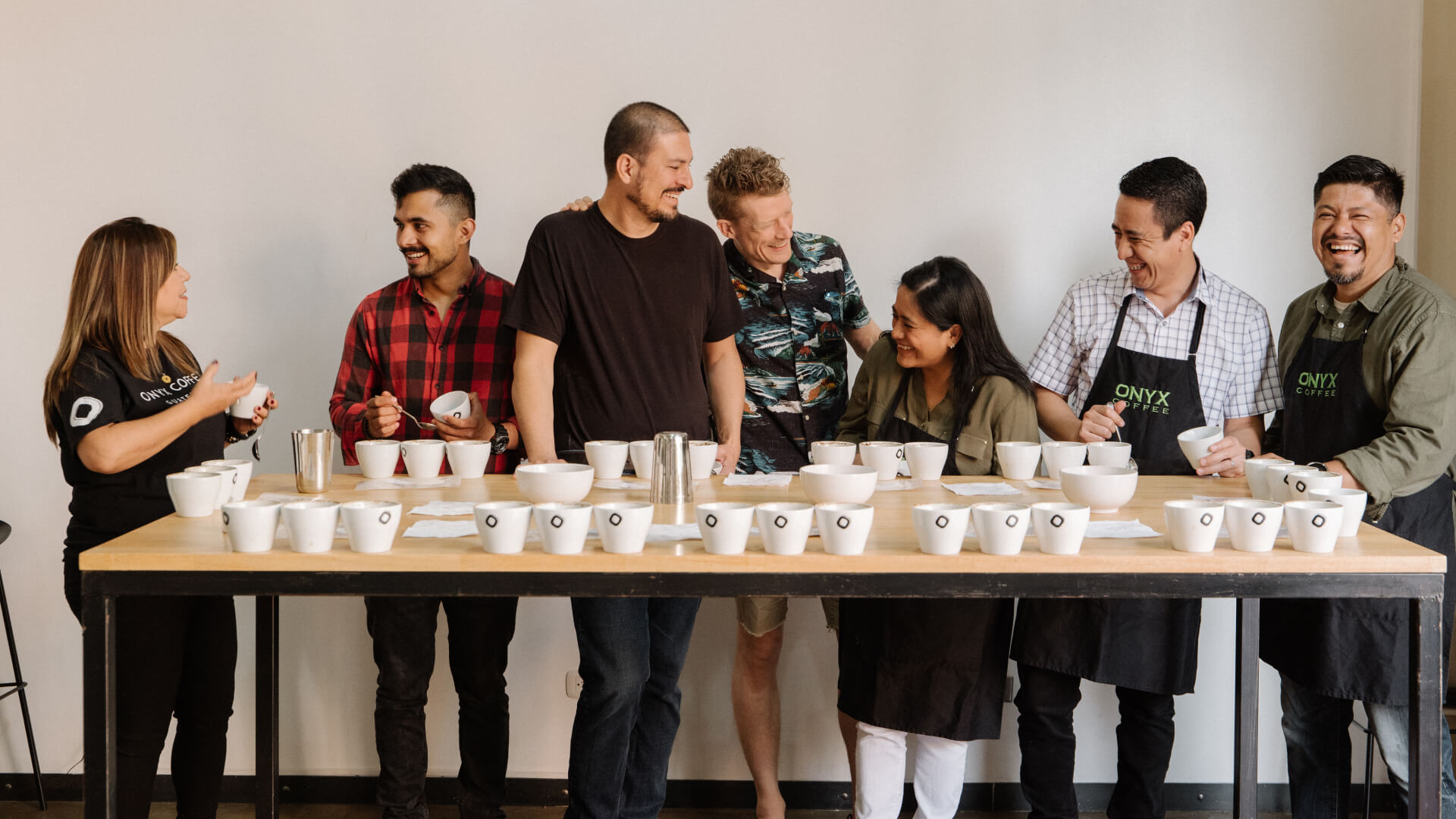 Today Onyx Coffee is a global source of Guatemalan coffees, headquartered in Bellingham with warehouses on both US West and East Coasts. Edwin is most proud of working with about 200 farmers from 40 to 60 families in Guatemala to bring their coffees to the world. He says his experiences helped him develop a sense of appreciation of both the risk and time required to get a return, and he takes pride in seeing new generations have a chance to see a future coffee. Edwin says, "A lot of the kids of people I work with have gone to school and become agronomists. Now they are the people that I'm talking to wanting to hire because they're doing some great things and can teach others what they're doing."

One key lesson is how to preserve quality as coffee moves around the world, and Edwin has implemented what he calls "an insurance policy." Onyx Coffee uses GrainPro 69-kilogram hermetic bags to ensure the value of a harvest for producers and the stability of a product for roasters. Edwin explains, "It's something that reduces the complexity of inputs, which really reduces cost and improves the consistency of your output. Customers want consistency."

At first, Edwin admits, some of the people in his coffee supply chain wondered if using hermetic technology was worth adding to their production cost. He says he quickly won over skeptics with the positive results. Buyers and customers started saying they required hermetic technology to guarantee quality Guatemalan coffee, which helped reinforce higher selling costs for premium products. Edwin says some of the coffee exporting mills began to say, "Maybe it would be worth us proactively offering this value because it's something our best customers are starting to ask for." Now the post-harvest hermetic solution is part of standard operating procedure.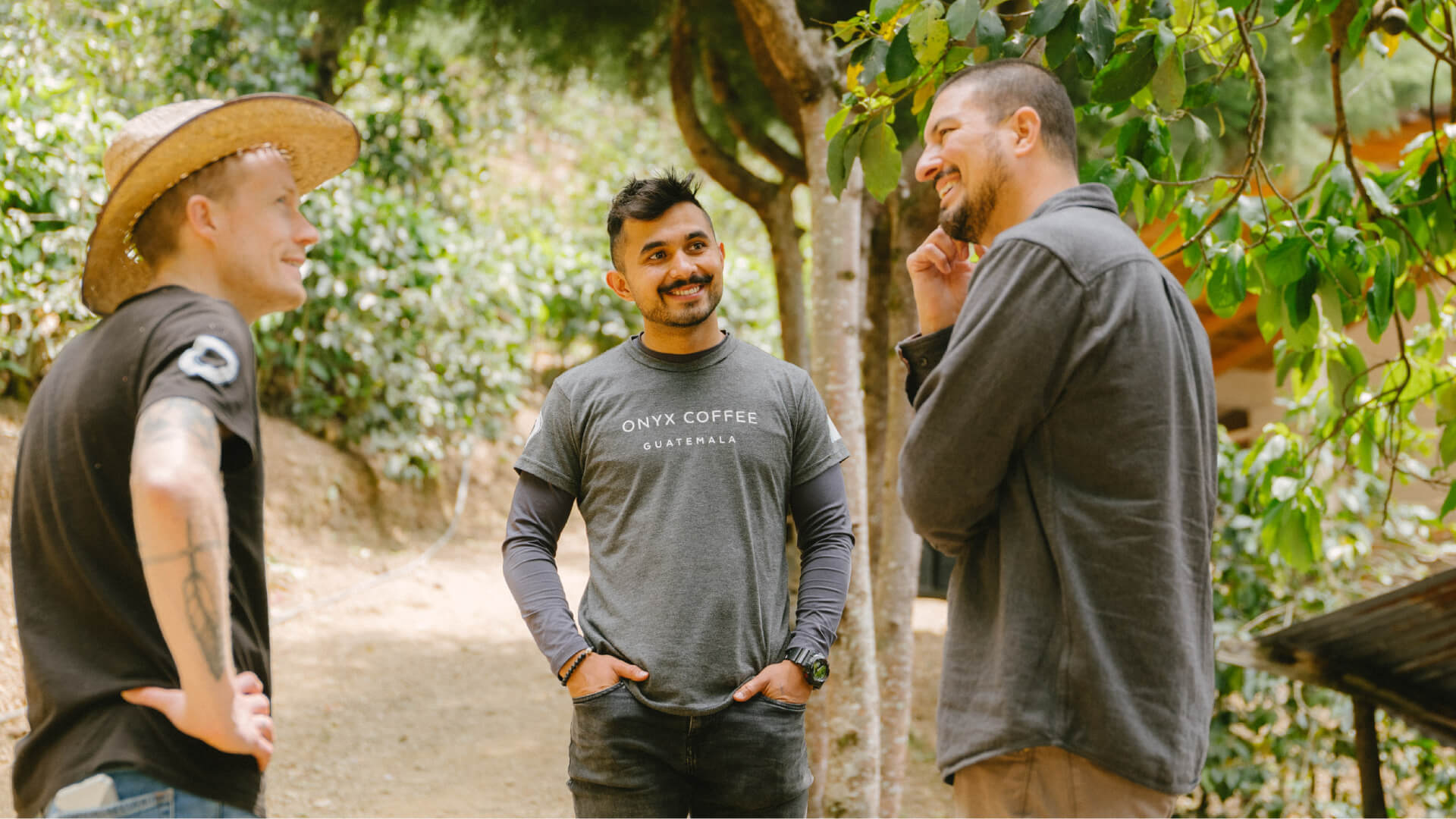 Roads To Innovation
When Edwin's grandfather purchased land to build a farm in 1957, there were no roads in the area. Today, his grandfather is 101 years old and able to see Onyx Coffee shipped to customers in Sydney, Dubai, and Tokyo. Edwin can go to parts of the farm and see the same plants he started as a boy. It is remarkable history, yet Edwin sees it as a road to the future. He says, "My vision is seeing we can continue to innovate and provide a future for many of the small producers in the rural areas of Guatemala. I think the biggest reward is just seeing them. They take ownership of a healthier future."
Edwin Martinez says though he works with just a fraction of Guatemala's 150,000 coffee farmers, he says the relationships he has fostered run deep. With each new partnership he says, there's more than math at play. Edwin says, "It's not addition, it's multiplication—creating the impact of opportunity."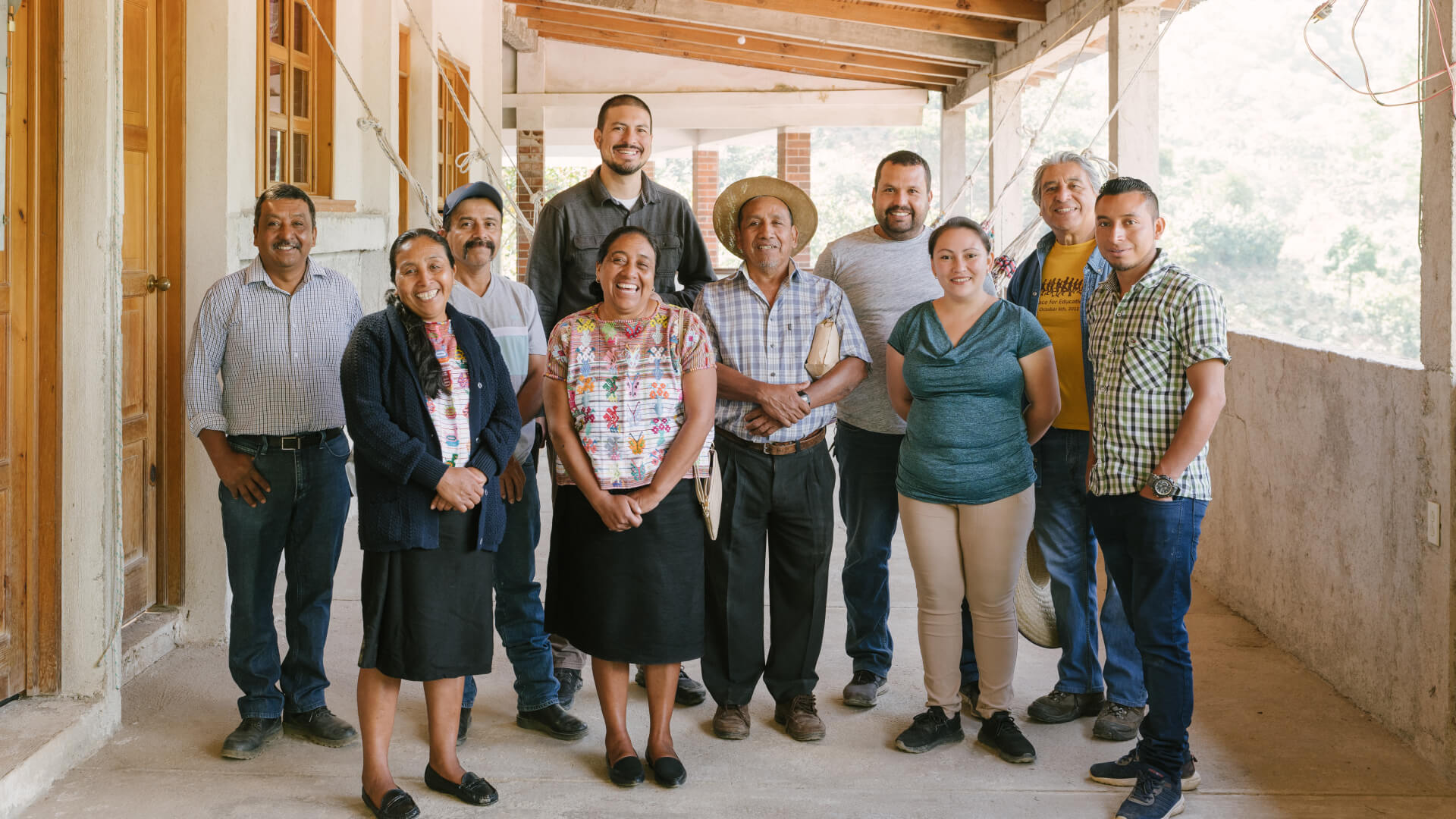 Visit Edwin Martinez's family farm

Check out more stories from the field here ➜