Building Up a Sustainable Enterprise for a Hopeful Future
Hermetic | 7 min read
Colombia – A colorful country known for its megadiverse environment providing a home to nearly 10% of the world's known species and a wide array of cultures and growing industries.
Due to its rich resources, it's no surprise that Colombia is also one of the top economic performers in Latin America today. Agriculture is one of the major industries that sustain the local people, with coffee being one of the most valuable exports. As one of the competitive coffee producers, Colombia currently ranks third in overall coffee production and brings in some of the finest coffee to the world.

However, the reliance on natural resources entails the growing need for conservation. Climate change has become a pressing issue, as the country is vulnerable to severe conditions, negatively impacting communities and ecological diversity. Thus, balancing this economic growth and integrating environment-conscious and sustainable practices is now a must, especially for one of the leaders in this movement: Fibtex.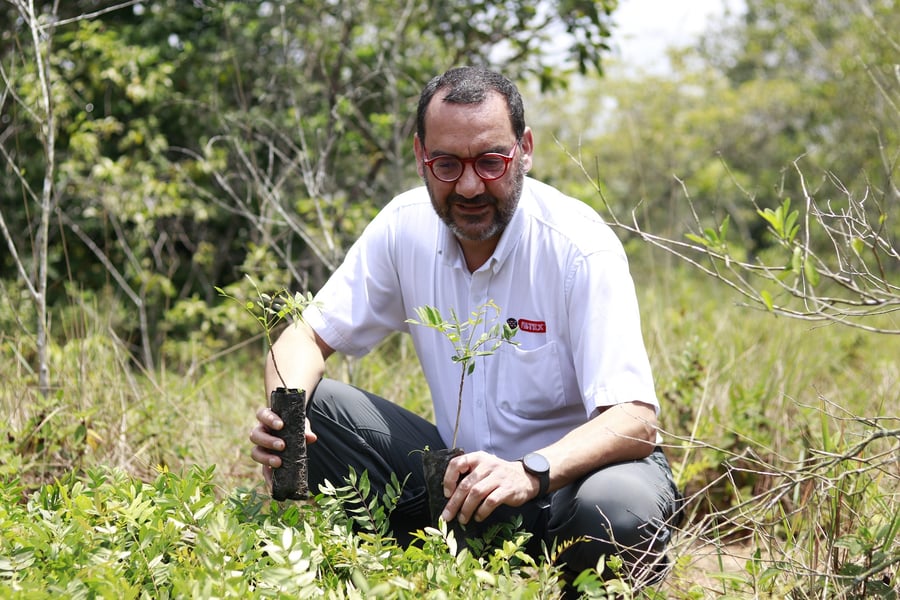 "In promotion of biodiversity, Fibtex has set a reforestation program in the El Ampara Reserves."
"We measure our social and environmental impact and commit ourselves personally, institutionally, and legally to make decisions considering the long-term consequences of our activities on the community and the environment."
– Juliana Ramirez Restrepo, Fibtex.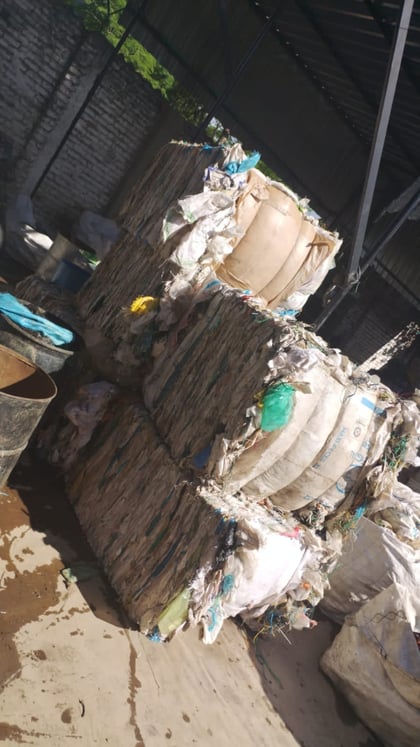 Fibtex started in Bogotá, the capital city at the heart of Colombia, in 2004 with the mission to provide packaging solutions to various industries. During its beginning, Fibtex designed packaging for coil wires and expanded to other products with tailor-made solutions for customers' specific needs.
"Our goal has not changed at all. We continue to provide solutions for our customers."
In 2009, this dedication led Fibtex to a long-term collaboration with GrainPro, a company specializing in post-harvest solutions. With the steadfast partnership, Fibtex expanded in 2013 as a distributor in Peru and gained a new goal: to learn more about hermetic solutions and make them accessible to local smallholder farmers and agribusinesses for coffee and cocoa export.
As farmers felt security for their coffee quality with hermetic protection, Fibtex has received a lot of heartwarming success stories throughout the years. Many happy customers were women coffee farmers who were grateful that coffee transport is easier and safer with Fibtex and GrainPro's solutions. Juliana also proudly shared: "One of these women, who grows coffee in an unsafe region of the country, used a GrainPro bag to ship her coffee to a barista in Denmark, who went on to win a barista championship in that country."
The positive impact extends beyond satisfied customers to the well-being of the environment. Working mainly with non-biodegradable materials, Fibtex sees that with proper disposal and management, these materials are not the enemy. This belief led Fibtex to develop a recycling program, gathering used plastic products for reprocessing and reuse. This recycling program actively works with customers and associates and provides training about proper differentiation and segregation of materials before collection.
"So far, we have collected 35 metric tons of plastic and will aim to collect more. We are inviting our customers to join us on this sustainable path."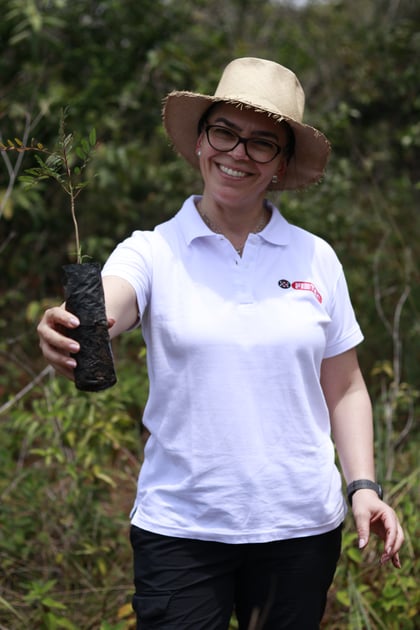 Fibtex also currently works with four companies in Neiva, Colombia, wherein customers approach to send over their used products. The collected items are processed and compressed in a facility before being sent to a supplier for reuse as materials, creating a more sustainable circular economy. Juliana added: "Now our Big Bags are 100% Colombian and made of 50% recycled plastics. We have a food-grade certificate for that."

Going further with sustainability efforts and preserving nature, Fibtex also aims to neutralize its carbon emissions through reforestation. In the reserves of El Ampara of Eastern Colombia, Fibtex set up a program to promote natural biodiversity by actively planting and caring for native trees.
"We began this in 2020 and have planted 15,000 trees. We also take care of those trees. Our goal is to have 100,000 trees by 2030 and become Carbon Positive."
This sincere effort to be sustainable has made Fibtex B Corp-certified, a certification given to a select group of companies that are good for the world. With pride in belonging to this positive global movement, Fibtex also aims to collect globally soon, hoping to offer worldwide GrainPro users an option to recycle their used products while maintaining the quality of crops and assuring food security without damaging the Earth.

While continuing to provide sustainable packaging solutions and build better lasting relationships, Fibtex also gives its employees better opportunities through a program encouraging workers and their families to finish their basic studies. Notably, the daughter of their longest-serving employee has started her internship in the administrative area of the company.

As a certified environment-friendly company with a heart, Fibtex hopes to continue creating positive and meaningful impacts by recycling more and more at a time while staying true to deliver on the mission of providing the best packaging solutions that the world needs:

"Since always, that is what people have needed. That is what Fibtex is for."
Check out more stories from the field here ➜