GrainPro Announces Partnership with Neumann Gruppe USA
Neumann Kaffee Gruppe (NKG) is a global green coffee services group active in value chain sectors including importing, exporting, milling, services, and farms. It includes more than 60 companies in 27 countries and more than 3,200 highly skilled employees, all of them exclusively focused on green coffee.

Neumann Gruppe USA (NGUS) includes the three U.S.-based NKG import companies: Rothfos Corporation, InterAmerican Coffee, and Atlas Coffee Importers. The NGUS companies have long-established relationships with roasters of every size and need across North America, as well as decades-old relationships with coffee producers, cooperatives, and associations. Prioritizing the future of coffee — via the social, environmental, and economic factors impacting it — works in service of NGUS clients on both ends of the supply chain, as well as the NGUS goal of leading the industry with responsibility, respect and an unwavering dedication to the product and people elevated through its best work.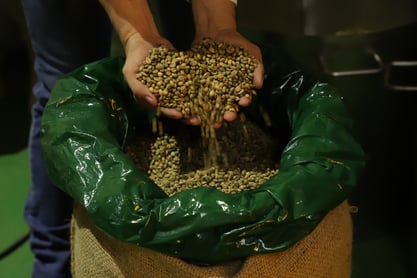 GrainPro Inc. and Neumann Gruppe USA, aligned through common goals, have established a partnership to reduce the environmental footprint of coffee in communities across the U.S. The partnership now offers more green coffee buyers an accessible option to recycle GrainPro Hermetic Bags and other liners used in the chemical-free preservation of premium coffee beans. Importantly, the partnership includes collaboration with Continental Terminals, a warehousing company based in New Jersey that will offer convenient collection points.
U.S.-based roasters can now send their used liners to Continental Terminals via their preferred delivery service (USPS, FedEx, UPS, etc., or even personal delivery). Upon arrival at a Continental Terminals warehouse, the bags will be prepared to continue their journey to a special recycling facility.
In the near future, GrainPro and Neumann Gruppe USA hope to expand their partnership to similar collection efforts across Europe.
Undeniably, improving sustainability will require industry-wide approaches and collaborations. GrainPro and Neumann Gruppe USA are hopeful that coffee roasters — encouraged by their passion for coffee and commitment to the environment — will be the essential missing collaborators in this effort and take this powerful step toward a more sustainable tomorrow.
For more information, watch the video below.
Download the digital flyer here.