GrainPro Hermetic Bag Premium Twist & Tie
GrainPro® Hermetic Bag Premium™
The GrainPro® Hermetic Bag Premium™ Twist & Tie is your primary hermetic solution for the safe storage of dry agricultural commodities. Made from high-strength PE with excellent water and gas barrier properties, it is designed to safely preserve agricultural commodities without the need for chemical fumigants.

The Twist & Tie acts as an inner liner for jute bags and polypropylene bags. It is sealed using cable ties or heat welding. Commodities can be stored for more than a year without the risk of moisture ingress. It stops insect infestation and inhibits the growth of fungal contaminants without affecting the aroma, color, and freshness. It also preserves the germination rate of stored seeds.


This product comes in two sizes:

Medium – average capacity of 50 kg
Large – average capacity of 69 kg
Material

High strength PE with Barrier Layer
Thickness, microns
Product Life
Approximate Capacity

| | |
| --- | --- |
| Size | Capacity kg (lbs) |
| Medium | 50 (110) |
| Large | 69 (152) |


Recommended for a variety of dry agricultural commodities (coffee, cocoa, seeds, spices, nuts, tea leaves, dried herbs, oil seeds (soybeans, sunflower, sesame), milled rice, aromatic or pigmented rice varieties)

Used as an inner liner for jute or PP bags



Disclaimer: The approximate capacity provided above is based on our computation. Capacity variance based on the actual commodity stored will apply.
Dimensions (L x W), cm (inch)

| | |
| --- | --- |
| Size | Dimensions (L x W), cm (inch) |
| Medium | 110 x 65 (43 x 26) |
| Large | 130 x 75 (51 x 30) |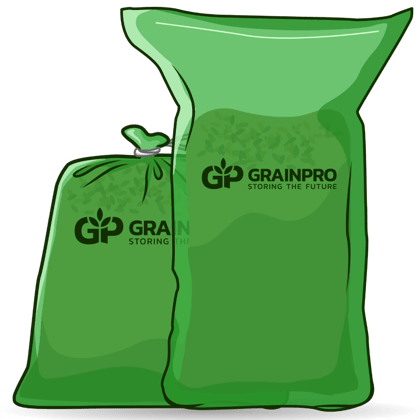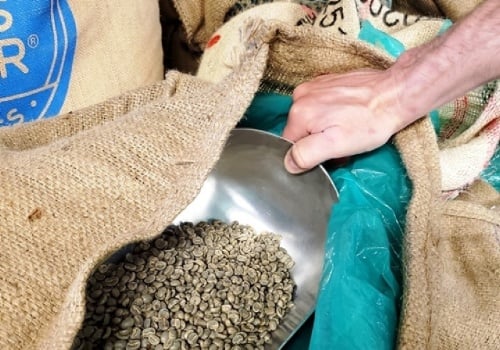 🙶

The INVITO green beans arrive in Vancouver in heavy burlap (jute) bags with a thick @grainproinc_ lining to keep them safe during the journey.⁠

Coffee is a living thing, and it's also stored in @grainproinc_ bags, which allow for moisture to escape, but not get back in to spoil the beans.

🙷