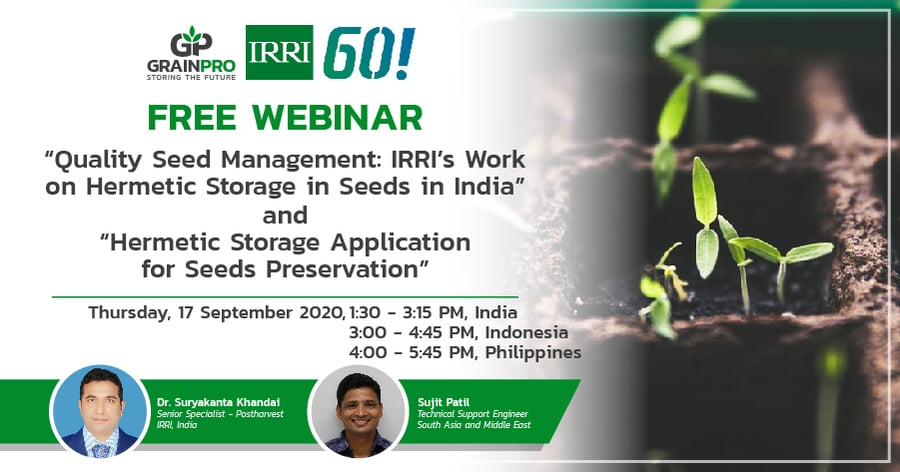 FREE WEBINAR

When: September 17, 2020
Time: 1:30 - 3:15 PM India
3:00 - 4:45 PM Indonesia
4:00 - 5:45 PM Philippines
A farmer's welfare is first dependent on the quality of seeds he will use to grow food. Seeds are prone to insect attacks, fluctuations in moisture, and temperature stored in a regular warehouse. Cold storage and controlled environments are popular practices to preserve its quality, vigor, and germination.
In partnership with IRRI, find out the advantages of using a more cost effective technology to store seeds that allow for its organic preservation.
Join us in the webinar by clicking on the link below to register ahead and save your seat.


Don't have time to attend the webinar? Register anyway to receive the free presentation that we will send directly to your email.

For your questions and feedback, kindly send to : asiapacific@grainpro.com